Anton Zaslavski, professionally known as Zedd, is a Grammy-winning Russian-German DJ, record producer, and songwriter. He gained international success with the song "Clarity," which earned a Grammy Award for Best Dance Recording in 2014. Besides, Zedd has collaborated with several well-known pop stars like Ariana Grande, Selena Gomez, and Katy Perry.
What is Zedd's Net Worth in 2021? His Career, Earning, & House
Zedd has a net worth of $45 million as per Celebrity Net Worth. His music career started in Kaiserslautern, Germany, in 2002 after joining a German deathcore band called Dioramic. The 31-year-old left the band in 2010, following which he became more involved in electronic music. Zedd subsequently started producing remixes for popular artists like Justin Bieber, Lady Gaga, and Black Eyed Peas.
Moreover, his remix of Lady Gaga's "Born This Way" appeared on the special edition of Gaga's third studio album, Born This Way. The German-Russian DJ went on to release his own singles titled "Slam the Door" and "Shotgun" with OWSLA before releasing his debut album in 2013.
Zedd released his debut studio album, Clarity, in 2012. Its third single, "Clarity," featuring British singer-songwriter Foxes, was released a year later. It charted in the top 10 of Billboard Hot 100, becoming the most played song on American radio and ultimately securing him a Grammy. The single is considered one of his most successful tracks to date. Moreover, the album sold over 2 million copies and was subsequently certified platinum.
Zedd's other well-known songs include "I Want You to Know," "365", "Stay the Night," "The Middle," "Let Me Love You," "Stay," "Starving," "Break Free," to name a few. Forbes named him the sixth highest-paid DJs in the world in 2018. According to the article, he earned $3.5 million a year in early 2010 and has since accumulated over $100 million.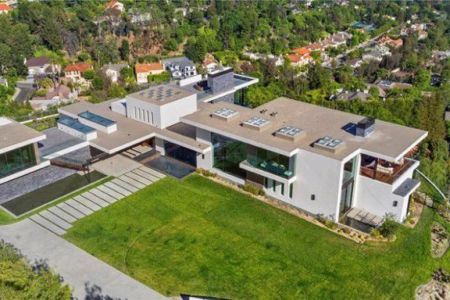 Additionally, Zedd owns a mansion in Benedict Canyon, a celebrity-swarmed neighborhood in Los Angeles, California. The 31-year-old bought the 9,500 square feet property for $16 million in February 2018. Besides, he also owns a home in Outpost Estates, a neighborhood in the Hollywood Hills of Los Angeles, which he purchased for $3.9 million in 2014.
Short Biography: Age, Height, Parents, & Siblings
Zedd was born on September 2, 1989, in Saratov, Russia, which makes him 31 years old as of now. Talking about his height, he stands 5 ft and 8½ in (1.74 m) tall.
Zedd's family moved to Dansenberg, Kaiserslautern, Germany when he was three years old, and he spent his early years in Germany. His father, Igor Zaslavski, is a guitarist and schoolteacher. On the other hand, his mother is a piano teacher.
The 31-year-old has an older brother, Arkadi, and a younger half brother, Daniel. Zedd is also a classically trained musician; he started playing piano when he was four years old and drums at the age of 12.
Is Zedd dating someone? His Girlfriend & Relationship Status
Zedd prefers to keep his romantic life under wraps, all thanks to his short-lived romance with American singer Selena Gomez back in 2015.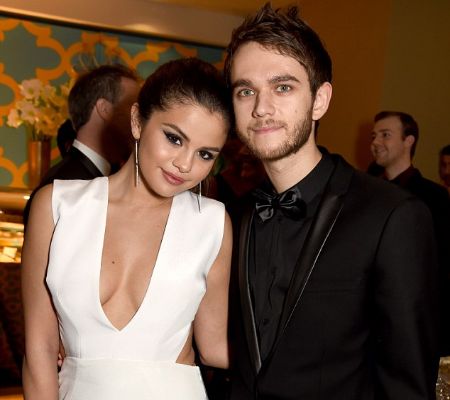 "Reporters were calling my parents. People were hacking my friends' phones. I was pissed. I kind of knew what I was getting myself into. She is one of the most talked-about people in the world, but I had no idea how much that would change my life." he told Billboard in 2017.
The German-Russian DJ has remained totally tight-lipped about his love life since then. Following his separation from Gomez, he was rumored to have dated Vampire Diaries actress Nina Dobrev; however, neither have commented on these dating rumors.
Some Interesting Facts of Zedd!
1. Is Zedd single?
Zedd appears to be single as of now. While he was in a relationship with Selena Gomez in the past and was rumored to have dated Vampire Diaries actress Nina Dobrev, Zedd has not been romantically linked to anyone at the moment.
2. How much is Zedd worth?
Zedd has a net worth of $45 million as of 2021.
3. Did Selena and Zedd dating?
Selena and Zedd dated back in 2015.
4. Is Zedd in a relationship?
Zedd is possibly not in a relationship with anyone at the moment.
5. How much does Zedd make per show?
Zedd reportedly earns $100,000 per show.